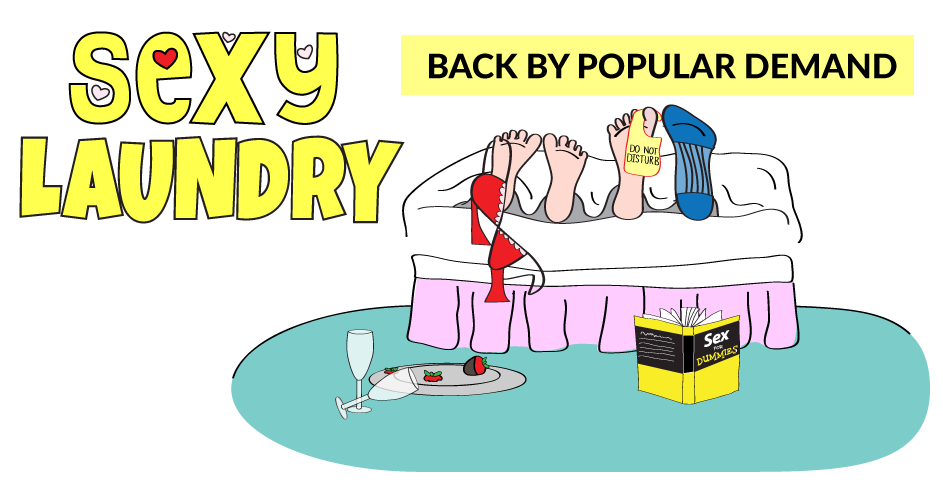 Sexy Laundry
by Michele Riml
BACK BY POPULAR DEMAND!
Our best selling show ever, featuring the original cast will be back for 5 performances!
Thursday, November 12 – Sunday, November 15, 2020
This oh-so-true and touching comedy about a long-married couple looking to rekindle their romance struck a chord as well as a funnybone with our audience.  Word of mouth and reviews on the show were so great, that we sold out every performance, turning away many people who missed the chance to see it.
Get your tickets today!
After many years of marriage, three kids, the addition of love handles and receding hairlines, Alice and Henry have hit a wall. Armed with a library copy of Sex for Dummies, they check into a fancy hotel to rekindle their romance. Funny and touching, this comical and romantic romp will put a smile on your face, a lump in your throat and a new spring in your step. See it with someone you love.
---
Special Events
Wine Down Thursday – Nov 12 – lobby opens for wine sampling at 6:30
Friday Night BREWHaHa – Nov 13 – lobby opens for 1 cent beer samples at 6:30. Curtain at 7:30 (courtesy of Baxter Brewing)
Looking for a place to eat before or after a show?
Visit our Dining Partners
Did you catch the interview on 207?
Thank You To Our Partners
click on a logo to visit our sponsors online
Your Business Here!
Nearly 2,500 people saw Sexy Laundry in January. If you're looking for a sponsorship opportunity to get your company's name in front of a group of happy theatre-goers call 782-2211 for more information.
The Public Theatre
31 Maple Street
Lewiston, ME 04240
Business: (207) 782-2211
Tickets: (207) 782-3200