What's Happening
As many of you know, last month we made the heartbreaking decision to cancel our production of I and You on its opening night. Since then, we decided it was in the best interest of our audience, actors and staff to move our production of Middletown into next season and cancel our co-production with MSMT of I Love You, You're Perfect Now Change as well as our children's show, The Headless Horseman of Sleepy Hollow.
As you can imagine, finishing our season without ticket sale revenue and our annual Silent Auction fundraiser will be a challenge. We would like to thank the many ticket holders who generously offered the cost of their tickets back to us for a tax-deductible donation to help us through this time.
Your unwavering support inspires us to look forward. We are dedicated to choosing an uplifting new season of plays that will help us reconnect with each other when this period of isolation has ended. We appreciate your patience as we solidify our dates for next season with the safety of everyone in mind.
Please consider supporting The Public Theatre in any way that you can as we all weather this unprecedented storm together. Thank you for being a theatre-goer. You are the reason why we are here. 
Current ticket holders: Please use the buttons below for more details. 
The Headless Horseman of Sleepy Hollow
This show has been CANCELED
Click for details
Gift Certificates
You can pay it forward with a purchase of Gift Certificates to use for a future performance.
click for details
I Love You, You're Perfect,
Now Change
This show has been CANCELED
click for details
a co-production with
Maine State Music Theatre
Boston Opera House Bus Trip
SUMMER: The Donna Summer Musical
August 9, 2020
Sexy Laundry
Back by Popular Demand
November 12 – 15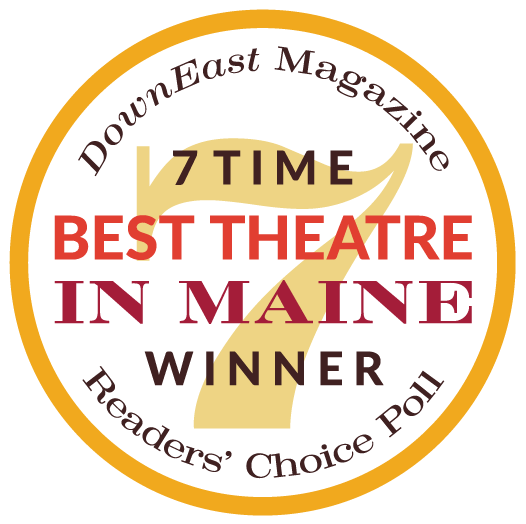 Voted Maine's "BEST THEATRE" by Down East Magazine seven years in a row, The Public Theatre brings you the most exciting contemporary plays from Broadway and beyond featuring the finest professional actors from New York to Los Angeles. Whether you're seeing a rollicking comedy or a searing drama, we promise you a good story, well told.
Season Underwriters
click on a logo to visit our sponsors online
The Public Theatre
31 Maple Street
Lewiston, ME 04240
Business: (207) 782-2211
Tickets: (207) 782-3200