In choosing our season, we look for plays that speak from the heart; that are life-affirming and uplifting even when the subject matter is challenging; that use our language in powerful and provocative ways; that invite the audience to see their world in a new way. Artistic excellence is central to the mission of The Public Theatre.
Earlier this season . . .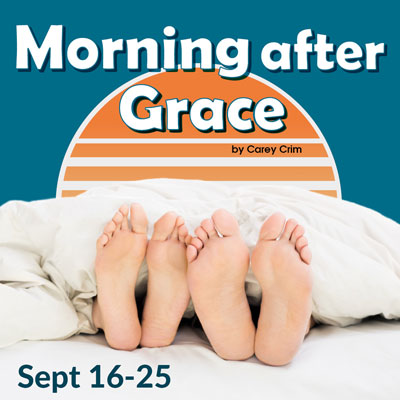 Morning After Grace
by Carey Crim
September 16-25, 2022 *included in Subscription
Three baby boomers (who swear they are still in their 40s!), tackle the topics of love, sex, aging parents and medical marijuana munchies in this uplifting and heartfelt new comedy.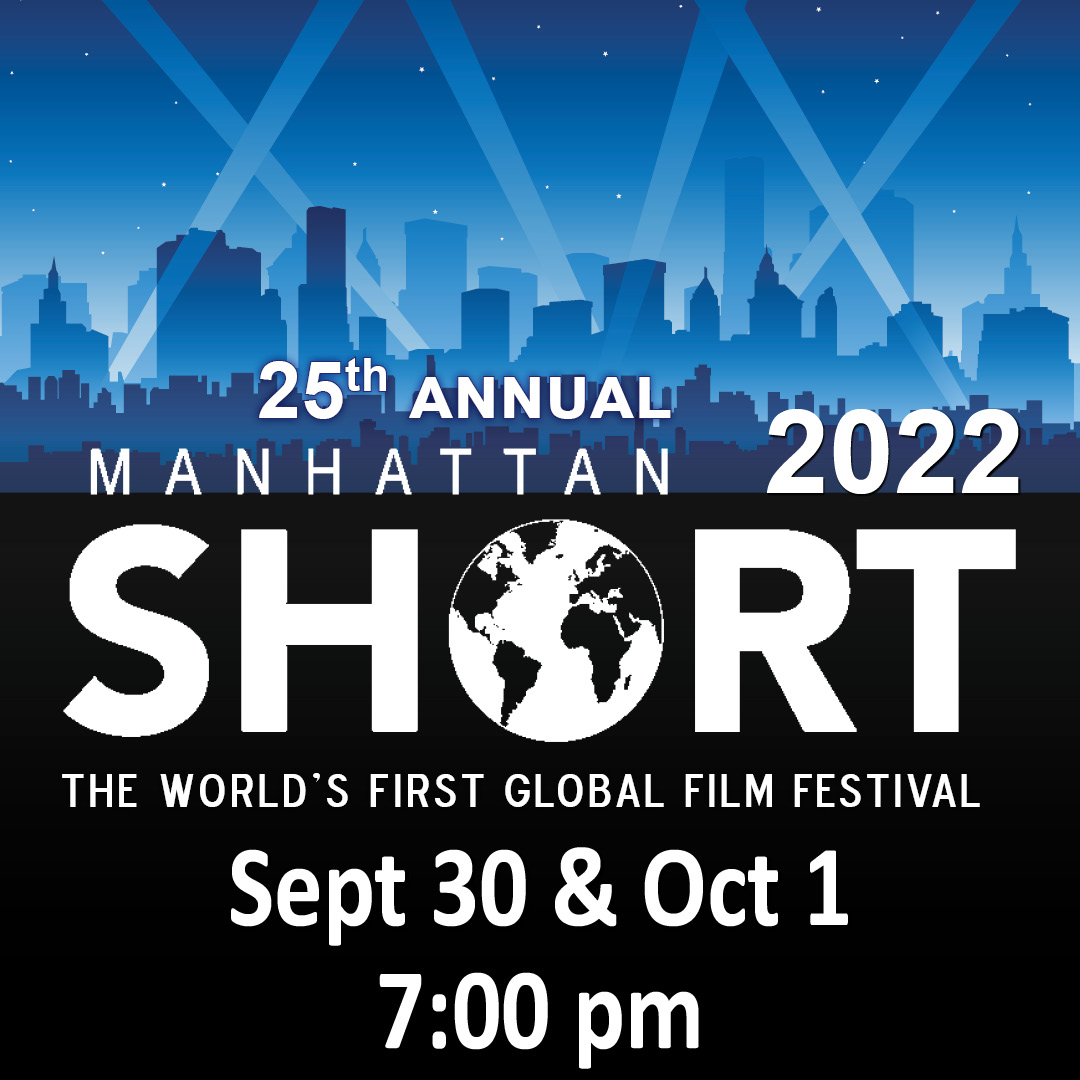 Manhattan Short Film Festival
September 30 & October 1, 2022
The Public Theatre will be hosting the 25th Annual MANHATTAN SHORT film festival. Film lovers will unite in over 500 venues worldwide to view and judge the work of the next generation of filmmakers from around the world – AND as an audience member YOU get to cast your vote for the winner.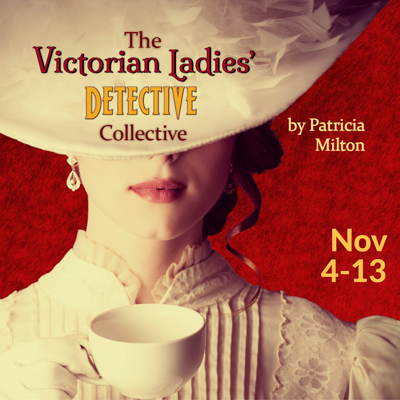 The Victorian Ladies' Detective Collective
by Patricia Milton
November 4-13, 2022 *included in Subscription
It's "Sherlock Holmes" meets "Arsenic & Old Lace" in this entertaining murder mystery with a female sensibility. In a London boarding house for single ladies, two strong-willed sisters team up with a cheeky American actress and set off to solve a crime.
Pilgrims Musa And Sheri in the New World
by Yussef El Guindi
March 3-12, 2023 *included in Subscription
Anyone who has ever looked for love knows the dilemma. Do you make a safe, sensible match, or risk everything on the unexpected great love of your life? Musa, a sweet-natured immigrant cab driver and semi-practicing Muslim, and Sheri, a sassy American waitress, negotiate the twists and turns of love and cultural differences which draw them together as much as pull them apart. Winner of the Steinberg New American Play Award, don't miss this smart, funny and thought-provoking romantic comedy.
Jeeves and Wooster in 'Perfect Nonsense'
by The Goodale Brothers
April 21-30, 2023 *included in Subscription
It's Monty Python meets Downton Abbey in this delightfully silly comedy for audiences of all ages. Bertie's friends find his anecdotes so entertaining they've suggested he rent a theatre and tell them on stage! Lucky for him, his dependable valet Jeeves is on hand to run the lights, create the scenery, play all the roles and save the day. Inspired by the comic stories of P.G. Wodehouse, and told in the comic style of our production of The Hound of the Baskervilles, don't miss London's Olivier Award Winner for Best New Comedy.
POLKADOTS: The Cool Kids Musical
Book by Melvin Tunstall III, Music by Greg Borowsky and Douglas Lyons,
Lyrics by Douglas Lyons
Based on an original concept by Douglas Lyons
May 20 & 21, 2023
This delightful musical combines catchy songs, the humor of a Pixar film and a valuable message about diversity and acceptance into entertaining family fun for ages 4 and up! When 8-year-old Lily moves to a new town, she faces the challenge of being the first Polkadot in an all Square school. Overcoming her obstacles, she challenges the minds and hearts of her peers showing everyone that our differences make us awesome, not outcasts.
Have a question?
or call 207-782-3200 during business hours
The Public Theatre
31 Maple Street
Lewiston, ME 04240
Business: (207) 782-2211
Tickets: (207) 782-3200