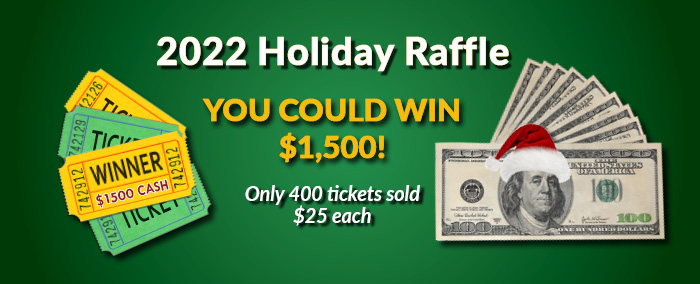 2022 Holiday Raffle
Grand Prize – $1,500 CASH!
Help us raise much needed funds and you could win a little cash to treat yourself or pay off those Holiday bills!
Only 400 tickets will be sold at $25 each for a chance to win a cash prize of $1,500.
The winning ticket will be drawn no later than December 20, 2022 – just in time for the Holiday.
ENTER TODAY!
Call 207-782-3200 to purchase your tickets.*

Good Luck!!!
*Due to changes in Maine State regulations, we are no longer able to sell Raffle tickets on the internet.  Please call to order or purchase tickets.  You may pay cash, check, or charge, as always.
---
Prize will be paid out within 10 business days of the winner completing the required claim form.
Have a question?
or call 207-782-3200 during business hours
The Public Theatre
31 Maple Street
Lewiston, ME 04240
Business: (207) 782-2211
Tickets: (207) 782-3200