Take a Trip with Us . . .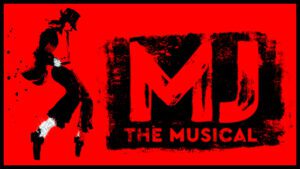 MJ: The Musical
Boston Opera House Bus Trip (Citizens Bank Opera House)
Sunday, June 23, 2024
REGISTRATION CLOSES April 5, 2024.
He is one of the greatest entertainers of all time. Now, Michael Jackson's unique and unparalleled artistry comes to you as MJ, the multi–Tony Award-winning new musical centered around the making of the 1992 Dangerous World Tour, begins a tour of its own. Created by Tony Award-winning Director/Choreographer Christopher Wheeldon and two-time Pulitzer Prize winner Lynn Nottage, MJ goes beyond the singular moves and signature sound of the star, offering a rare look at the creative mind and collaborative spirit that catapulted Michael Jackson into legendary status.
---
Private coach bus departs Lewiston, arriving at Citizens Bank Opera House at 11:45 am. Enjoy the 1 pm matinee. Depart from Opera House at 4:00 pm, arriving back in Lewiston around 6:30 pm.
Cost: $225 Per Person
Price includes round-trip travel, admission to MJ: The Musical and a $50.00 non-refundable deposit*. Gratuity is not included.
Tickets are located in the Front Mezzanine.
Call (207) 782-3200 FMI and to reserve your seat today.
*Cancellations made prior to April 5, 2024, 5:00 pm will receive $175 refund, per ticket. Cancellations after 4/5/24 are non-refundable.
Itinerary:
8:45 AM – Depart The Public Theatre (Please arrive at Theatre by 8:30 am)
11:45 AM – Estimated arrival at Citizens Bank Opera House in Boston
1:00 PM – Matinee performance of MJ: The Musical
4:00 PM – Depart the Citizens Bank Opera House in Boston
6:30 PM – Estimated arrival back at The Public Theatre