Student Matinee Reservations
Join us for a Student Matinee
Thank you for expressing an interest in The Public Theatre's Student Matinee Program.   We are happy to be able to provide this opportunity to the schools in the area in a very affordable and convenient manner.
Reserve Now
To make a reservation, please call our business office: 207.782.2211
Read on for details about reserving your seats and payment policies.
MAKING RESERVATIONS
We can take your reservations for a Student Matinee at any time. Call the Business Office at 782-2211.
We will need to know:
The school name
Your name – or the name of the Educator bringing the group
A phone number where you can be reached
Which performance you would like to attend
Approximately how many students and chaperones will be attending. Please keep us informed of any changes in the number of seats you will need.
Grades attending
PAYMENT POLICY
Do not hesitate to contact us regarding your payment schedule.  We know that schools have payment procedures that take some time.
After you make a reservation a 50% deposit will be due within two weeks from your reservation date. Your balance is due two weeks prior to the performance. If the reservation is made during the two-week period prior to the performance date, The Public Theatre may request immediate or next day payment.
Payment may be in the form of cash, credit card, check or purchase order.
Please be accurate about your attendance numbers. Once the payment has been received, The Public Theatre will not refund the ticket amount of any reserved seats not used.  Additional seats may be purchased based on availability.
THEATER ETIQUETTE
For many students this is their first time attending a live theatrical performance.  We have prepared a document with information for you to share with your students so they may know what to expect when they visit. You will also find some helpful tips for planning your trip to The Public Theatre.
Download the THEATER ETIQUETTE document >>
SNOW POLICY
The Public Theatre will only issue refunds when school has been cancelled due to bad weather.
Download the PAYMENT AND SNOW CANCELLATION POLICIES for details >>
---
Sign up for our email reminders about upcoming student matinees. 
PERFORMANCES DURING THE SCHOOL DAY
Because we present special Student Matinees, you can take your students as a group, during the school day to see the show, rather than assign everyone to see it independently.  We offer at least one Student Matinee for each show.  The curtain time is subject to change, based on the total running length of the play, but are usually at 9:30 am for our Subscription Series shows and 9:30 am and/or 11:30 am for our Young Audience Shows.
$5.00 TICKETS FOR ALL ATTENDING
We are able to offer everyone who attends, including the adult chaperones, the incredible ticket price of only $5.00.  This is made possible through generosity of local Businesses and Corporations that have chosen to become sponsors at the Educational Level.   Remember, all students, teachers and parent chaperones need to purchase a ticket.  If you have students who are unable to participate due to financial constraints, please bring it to our attention. Our generous sponsors are standing by to ensure that everyone can attend.
---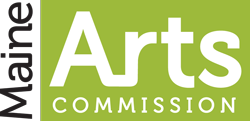 TRANSPORTATION SUPPORT
Do you need assistance with Transportation expenses?  Please read about the Maine Arts Commission's Ticket To Ride program for eligibility guidelines and to apply.
---
STUDY GUIDES
We are able to provide you with Study Guides well in advance of each performance.  This gives you the background information on the playwright and an insight into the characters and themes addressed in the play without having to spend days researching it.  You then have the opportunity to discuss the play before the class sees it. All Study Guides are prepared by Theatre Scholars and Dramaturgs. You can download the Study Guide once it is made available.
POST-SHOW DISCUSSIONS
Following every Student Matinee is a Post-Show Discussion with the actors and the Director or Artistic Director.  This gives the Students a unique interactive learning experience they will never have with movies and television, actually discussing the performance with the people who created it.
---
Sign up for our email reminders about upcoming student matinees. 
Educational Sponsors
The Public Theatre takes pride in recognizing our educational sponsors. We seek to develop a partnership with local businesses working together for the enrichment of the Lewiston-Auburn area. The following businesses have joined us in this partnership. If you would like to see your company listed here, please contact us regarding sponsorship opportunities.

Have a question?
or call 207-782-3200 during business hours
The Public Theatre
31 Maple Street
Lewiston, ME 04240
Business: (207) 782-2211
Tickets: (207) 782-3200