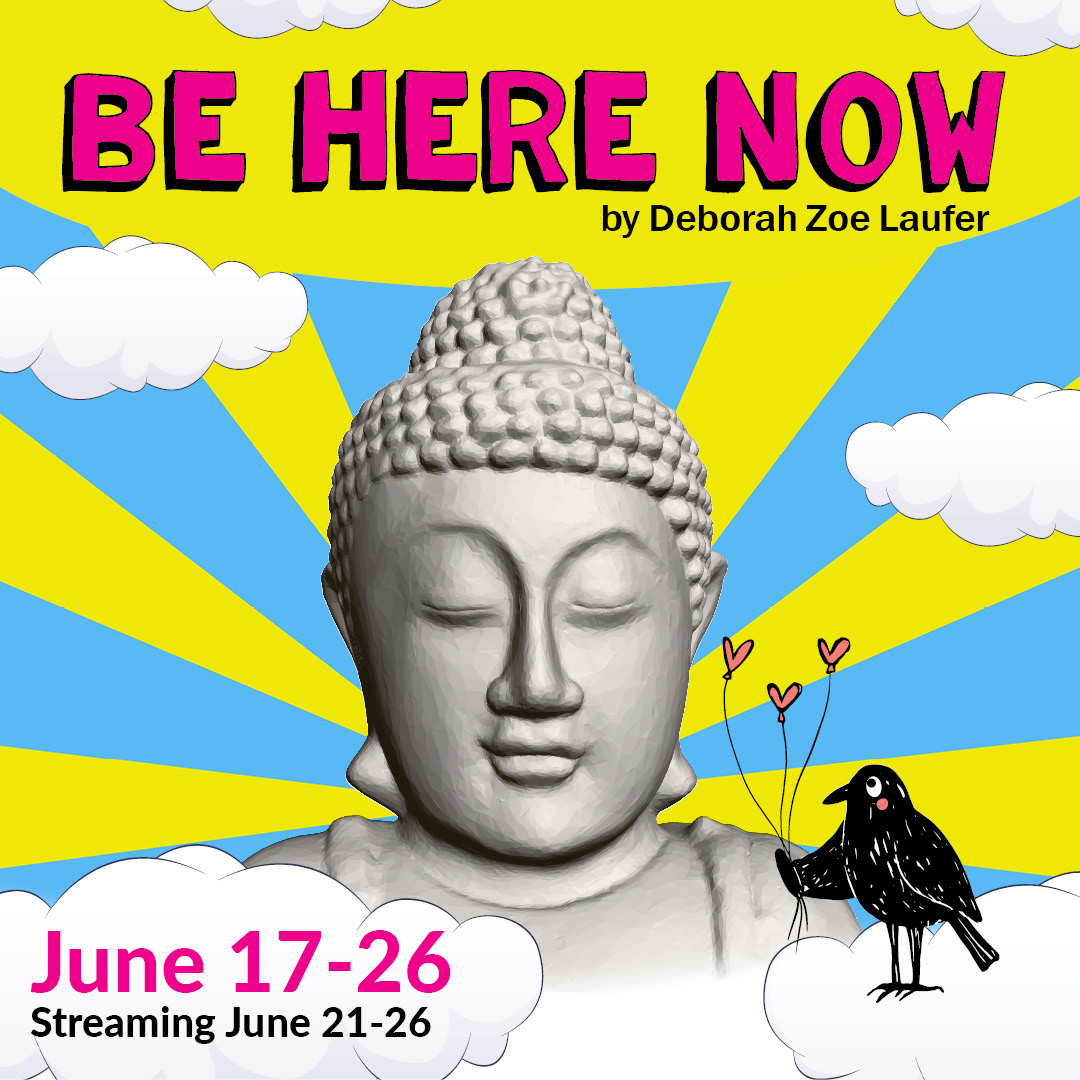 As our season continues to unfold, we remain committed to doing everything possible to keep our audiences safe and excited by what they see onstage. Unfortunately, the challenges of the pandemic continue to confront our community.
Given the current transmission rates in Maine, the expected "post-holiday surge", and our upcoming rehearsal and production dates for BE HERE NOW, (actors would be arriving from NYC to begin rehearsals January 3rd) we have decided to reschedule our January production of BE HERE NOW to June 17-26, 2022.
At this time, we believe it is wiser to be "flexible" rather than to "push through".
We are hopeful that over the next few weeks Maine's COVID numbers will decrease, booster rates will rise, more science about Omicron will become available, and we will produce the rest of our season as scheduled.
On the positive side, at least we know for certain that the weather in June will be nicer than the weather in January.
If you purchased tickets to BE HERE NOW for the January performances they have been transferred to the new performances automatically and you will be contacted to confirm your attendance.
Questions?  Please EMAIL The Public Theatre about your tickets.
Be Here Now
by Deborah Zoe Laufer
An Intriguing Comedy About Happiness
A pessimistic professor of nihilism develops a dangerous medical condition with a side effect that turns her into a happy, hopeful, believer in love. But what if curing her condition will return her to misery? This wise and quirky comedy asks – is happiness a choice or a pre-existing condition?
NEW THIS SEASON The Public Theatre will be offering a Video-On-Demand option of a performance recorded in front of a live audience for each play in the season that you can watch from home.
Thank You To Our Partners



Performance Dates
Friday, June 17, 2022 – 7:30 PM
Saturday, June 18, 2022 – 7:30 PM
Sunday, June 19, 2022 – 2:00 PM
Thursday, June 23, 2022 – 7:30 PM
Friday, June 24, 2022 – 7:30 PM
Saturday, June 25, 2022 – 3:00 PM
Saturday, June 25, 2022 – 7:30 PM
Sunday, June 26, 2022 – 2:00 PM
Video-On-Demand: June 21-26, 2022
Ticket Prices
In-Person
$25 Adult / $22 Group (10+) / $20 Student (19+ with ID) / $10 Youth (4-18)
Video-On-Demand*
Single ticket $25 (one person viewing on one device)
Household ticket $50 (2+ people viewing together on one device)
Be Here Now Playbill >> coming soon
Please recognize our Season Underwriters
Have a question?
or call 207-782-3200 during business hours
The Public Theatre
31 Maple Street
Lewiston, ME 04240
Business: (207) 782-2211
Tickets: (207) 782-3200