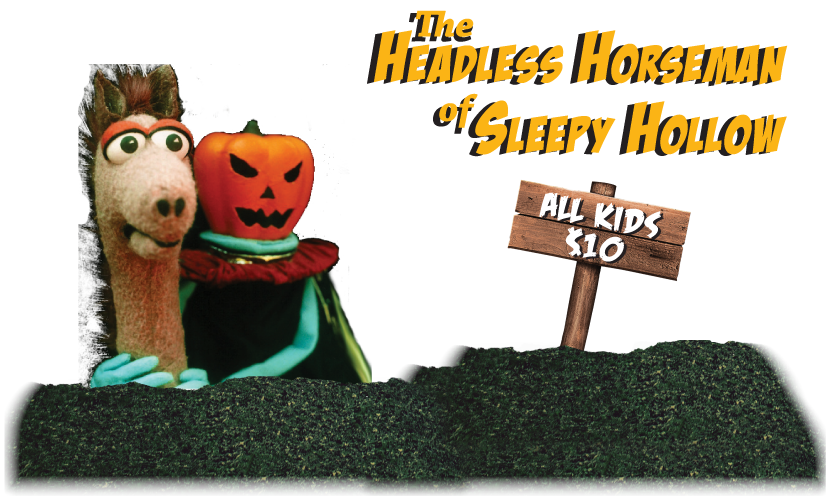 The Headless Horseman of Sleepy Hollow
by Frogtown Mountain Puppeteers
May 17, 2020 – 2:00 pm
All Children $10, Adults $15
*sold separately from subscription
Student Matinees: May 18, 19, 20, 21, 22 – 2020
Great family fun for ages 4 and up!
In this comedic version of the classic Washington Irving tale, schoolteacher Ichabod Crane helps the Headless Horseman find a new head and a spookier image. Meanwhile, a jealous Brom Bones tries to run Ichabod out of town as they both vie for the affection of Katrina Van Tassel.
Features 20 hand-crafted mouth and rod puppets, and some shadow puppetry. 
Winner of 3 Citations of Excellence from UNIMA-USA, the highest national award for puppetry!
Recommended for children 4 and up.  No babes in arms or lap children.
---
Looking for a place to eat before or after a show?
Visit our Dining Partners