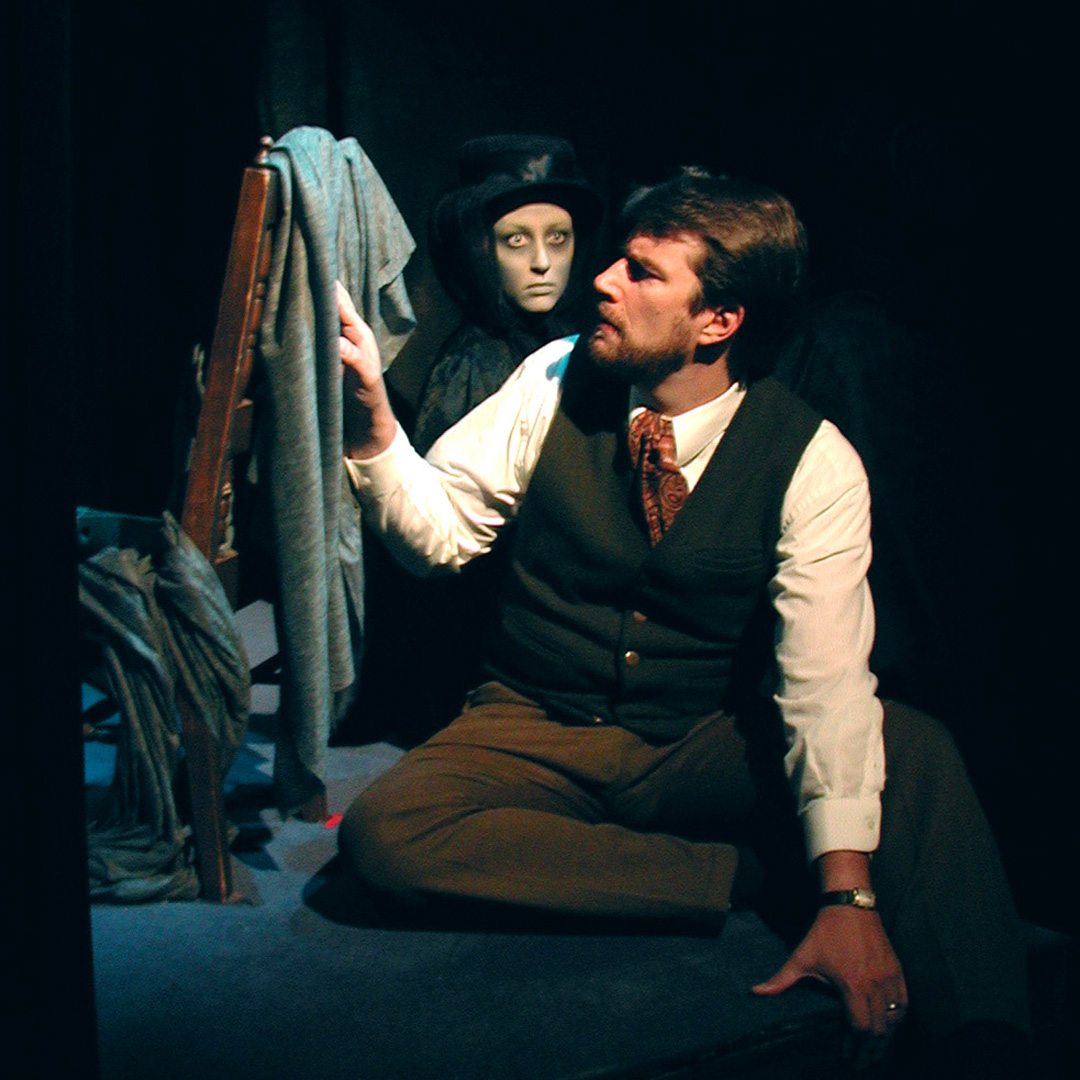 The Woman in Black
Robin Bloodworth & Elizabeth Chambers
After the final preview of The Woman in Black, we didn't think the show was scary enough, so the next day we went back into rehearsal and added several new tricks we would be trying out for the first time when we officially opened the show that night. Thankfully, we were rewarded with screams in all the right places.
Later in the season, eight-year-old Emily Schario became our youngest Tiny Tim ever and played the role four more years until she grew too tall (medium Tim?). Janet went back into the show as Mrs. Cratchit to "keep an eye" on Emily and is now the only woman to have played both female parts in the show (she originated the role of Belle).
Our Capital Renovation started in earnest. A two-story addition was added to the building and our new restrooms opened in time for our production of Rounding Third.
The Woman in Black – adapted by Stephen Mallatratt
A Rooster in The Henhouse – John O'Hern
A Christmas Carol – adapted by Christopher Schario
Celtic Christmas – Jennifer Armstrong
Rounding Third – Richard Dresser
Page to Stage – Michael O'Brien
Moonshine – Jim Nolan
Rough Crossing – Tom Stoppard
The Beanstalk Variations – Figures of Speech Theatre