Welcome to our 33rd Season!
We have a great lineup of shows for you in 2023-24.
You can purchase a four-show Subscription for $125 and get a FREE Bonus Ticket! The Subscription includes one ticket to each of the following shows:
Paint Night by Carey Crim
Incident at Our Lady of Perpetual Help by Katie Forgette
Secret Hour by Jenny Stafford
Lunenburg by Norm Foster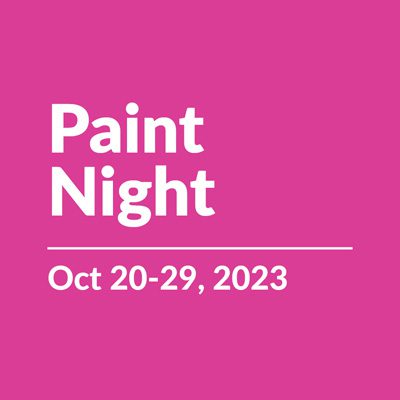 Paint Night
by Carey Crim
October 20, 21, 22, 26, 27, 28, 29 – 2023
A world premiere! Imagine Steel Magnolias with modern day issues, as six women get together for a much-needed girls' night out. The plan is to eat, drink and create works of art at a local Paint and Sip night studio while celebrating a bride to be. But as the alcohol flows, so do their thoughts about motherhood and womanhood, and their carefully curated lives get hilariously and heartbreakingly real. Paint Night is about the powerful way women support each other in an unpredictable world and what happens when we put down our cellphones, truly connect, and paint outside the lines of our comfort zone.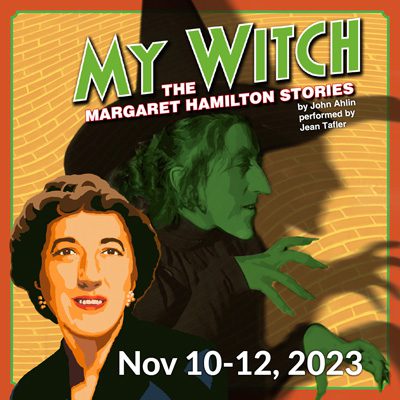 My Witch: The Margaret Hamilton Stories
by John Ahlin, performed by Jean Tafler
November 10, 11, 12 – 2023
*Sold separately from Subscriptions
In a delightful and spellbinding evening, Jean Tafler portrays Margaret Hamilton, whose Wicked Witch of the West has left an indelible mark on all of us. My Witch: The Margaret Hamilton Stories is the amazing tale of how a gentle kindergarten teacher from Cleveland became one of America's favorite character actresses and scared the living daylights out of every one of us. Take a trip down memory lane from her home in Boothbay Harbor as she shares entertaining stories from her long career including the set of The Wizard of Oz.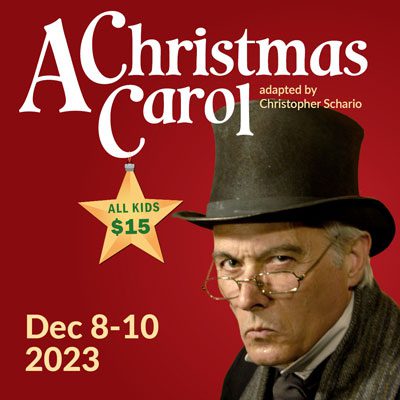 A Christmas Carol
adapted by Christopher Schario
December 8, 9, 10 – 2023
*Sold separately from subscriptions
This beloved Lewiston/Auburn holiday tradition returns to The Public Theatre! Six actors and a fiddler perform the Dickens out of this beloved holiday classic—in a way you've never imagined and will never forget. Children 18 and under only $15!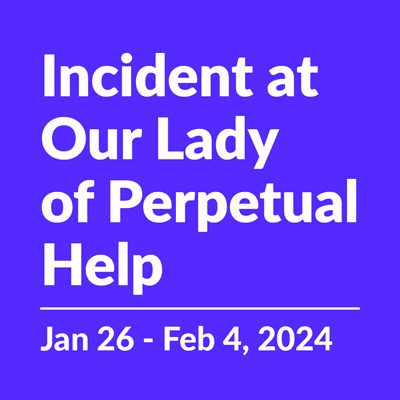 Incident at Our Lady of Perpetual Help
by Katie Forgette
January 26, 27, 28 & February 1, 2, 3, 4 – 2024
Whether you grew up Catholic, lived through the 1970's, or your family resembles the "fun" in dysfunctional – this nostalgic and heartfelt new comedy is for you! Travel back in time to a world before cellphones and social media when public ridicule in a hermetically sealed Catholic parish was the ultimate nightmare. It's 1973 and the O'Shea family faces a comic crisis of biblical proportions when their 19-year-old daughter tells her younger sister about "the birds and the bees" and their bawdy conversation is overheard by the parish priest. Holy hell and hilarity break loose as the O'Shea's band together to preserve their good name and prove that nothing is more sacred than family. Get ready for heartwarming laughter and all the polyester you can handle!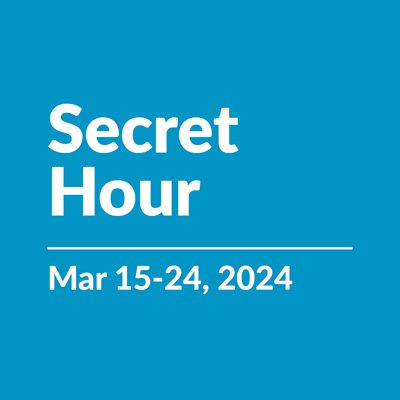 Secret Hour
by Jenny Stafford
March 15, 16, 17, 21, 22, 23, 24 – 2024
Is it possible to be your authentic self in a relationship if sharing your life with another person means having to compromise what you want? Like most married couples, Kate and Ben hold back being completely honest with each other to avoid conflict and feel loved. For fun, they invent a game called "Terrible Secret Hour" where they each confess an unflattering truth and promise to love one another regardless.  But is being truthful the same thing as being true to oneself? Thankfully their wise and hilarious handyman has a life coach certificate and is happy to help them navigate life's tough spots. Entertaining, humorous, poignant, and thoughtful, you'll be talking about this provocative new play all the way home.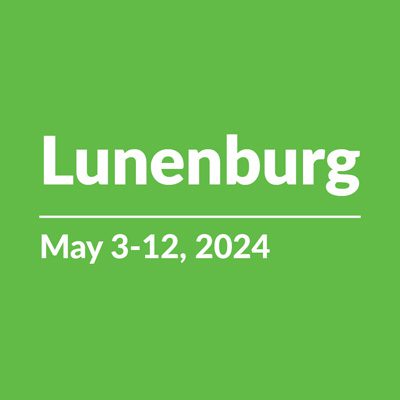 Lunenburg
by Norm Foster
May 3, 4, 5, 9, 10, 11, 12 – 2024
It's the perfect combination of mystery, comedy, and romance. When Iris's husband is unexpectedly killed in a plane crash, her lawyer reveals she has inherited a beautiful home in Lunenburg, Nova Scotia – that she never knew existed! Setting out from her home in Brunswick, Maine with her best friend in tow, she begins a laugh-filled, poignant road trip North to unravel the mystery of her husband's secret life. What follows is a series of gasp-worthy surprises, powerful personal transformations, and lots of funny flirting between her best friend and new neighbor. Don't miss this intelligent comedy about accepting change and learning how to move forward by the author of the hit comedy The Ladies Foursome.