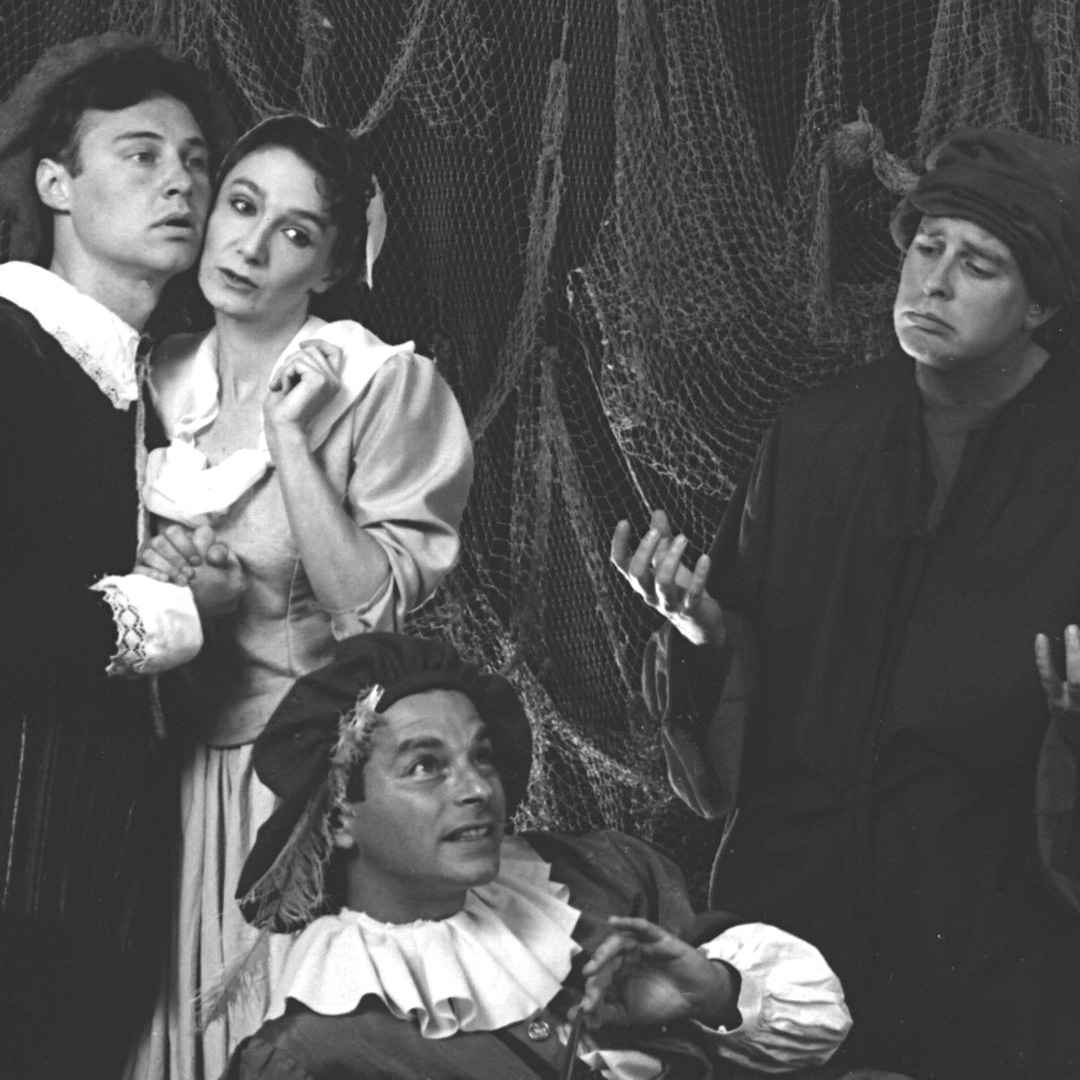 Scapin
Tom Daugherty, Susan Spier, Ahvi Spindell, Mark Mannette
The Public Theatre rents the Ritz Theatre and volunteers from the entire community individually reupholster every seat in the house in time for the theatre's opening performance of Scapin.
On Friday, October 9, 1992, the L/A Public Theater opened its production of Molière's Scapin to a sold-out audience. The paint was still drying on the walls as the lights went down.
The theatre produced three more plays that season.
Scapin – Moliere
Road to Mecca − Athol Fugard
The Lion in Winter − James Goldman
Talley's Folly − Lanford Wilson